Editor's intro: With his global view of endodontics, and knowledge, skill, and attitude as his focuses, Dr. Renato Miotto Palo has found a rewarding niche in endodontics.
What can you tell us about your background?
I am Brazilian, with Italian great-grand-parents on my father's side and Austrian on my mother's. I grew up in the city of São Paulo. I have an uncle who is a successful dentist and has been such an inspiration to me. I applied to Paulista University, the school of dentistry in São Paulo in 1994. As soon as I finished my degree, I had the opportunity to specialize as an endodontist in a center that is a reference for research on cranial and facial changes at the University of São Paulo, located in the city of Bauru, Brazil. At the end of my certification, I was invited to join the team, and so began my teaching life. I have a master's degree from São Paulo State University, campus São Jose dos Campos, and a PhD in endodontics from São Paulo State University, campus Araraquara.
When did you become a specialist?
I completed my specialization in endo-dontics in 1999.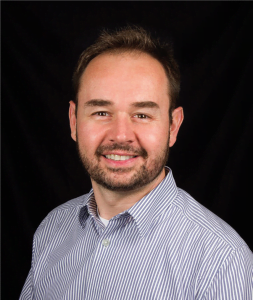 Is your practice limited solely to endodontics, or do you practice other types of dentistry?
My clinical practice is focused on endo-dontics and teeth whitening. During my master's and doctorate studies, I participated in the development of a research line to understand the real functioning of whitening materials and their effects on dental tissues. Thus, several studies were conducted to understand the individualization of the teeth and how to achieve more predictable results with a better understanding and control of possible post-whitening sensitivity.
Why did you decide to focus on endodontics?
During my years in dental school, I realized how challenging it is to understand and control the pain and symptomatic processes of patients. Endodontics was the specialty that the students feared at the time, but it encouraged me to understand these processes well, which brings a very comforting feeling when we control, solve, and save a dental element.
Do your patients come through referrals?
Yes, my office is a specialized service where each area is led by a specialist. Most of the time, I receive referrals from dentists to solve complex endodontic cases as well as challenging tooth-whitening cases.
How long have you been practicing endodontics, and what systems do you use?
I've practiced endodontics since 1999, the year I finished my certification. Of the systems, I think we have two different root canal preparations: mechanical and chemical. The mechanical preparation consists of the different sequences of files and instruments, both rotatory and reciprocation, and the chemical preparation involves the entire decontamination of the contaminated endodontic space.
As for the mechanical systems, I like the RECIPROC® System Kit by VDW®. However, in my opinion, a very important part of endodontics is the correct cleaning of the root canal system, where the family of Ultradent products gains prominence, including ChlorCid™ Surf Solution, Consepsis™ solution, Ultradent™ EDTA 18% Solution, UltraCal™ XS calcium hydroxide paste, and MTAFlow™ repair cement. I also serve as an advisor to the clinical affairs department at Ultradent Products, Inc.
What training have you undertaken?
After receiving my dental title, I earned a degree as a certified endodontist, a master's degree in endodontics, and a doctorate in endodontics. I also hold a laser certification from the Academy of Laser Dentistry (ALD).
Who has inspired you?
Definitely my greatest inspiration was my uncle, Dr. Antonio Fernando Miotto, an endodontist. In my academic life, the following  professors were great teachers for me: Renato Leonardi, Celso Nishiyama, and Marcia Valera. And I can't fail to mention Dr. Dan Fischer as a person who continuously improves daily dentistry.
What is the most satisfying aspect of your practice?
To treat patients who arrive in pain. Pain is the most challenging feeling to understand and treat because different people respond differently. Thus, being able to diagnose the painful processes as well as treating them is very rewarding.
Professionally, what are you most proud of?
My career has given me the opportunity to speak in different parts of the world; more specifically, I've been to 65 countries, different universities, and cultures. I have learned that we have different ways to practice dentistry with different ways to regulate it. What is allowed in one country is not allowed in another. Understanding dentistry in different ways is very exciting because we can see that the opportunities for helping people to have a better oral condition are much greater than we think.
Previously, I chaired two postgraduate programs in Brazil and have organized several dental meetings, including serving as scientific coordinator of Sao Paulo Dental Meeting. In total, I have given 350 presentations in 65 countries, and I speak Portuguese, Spanish, and English.
What do you think is unique about your practice?
There are three important points that I consider exceptional. First is understanding the individuality of the patient, as we receive people who react differently to various clinical situations and prognoses. Second is being in different countries and different cultures helps to understand the different needs of patients. Third is always using high-quality products to promote the best outcome for the patient.
What has been your biggest challenge?
Social media: In our office, we receive people from different regions and countries. Today, social media strongly influences patients who often come up with misconceptions about clinical conduct, and it is up to us to explain and deconstruct wrong information. This is challenging.
What career would you have chosen if you had not become a dentist?
Since I was 5 years old, I went to my uncle's office dressed in white clothes and wanted to help and become a dentist. So, I think I would be a dental assistant.
What is the future of endodontics and dentistry?
In general, the future of dentistry lies in looking at the patient as a human being —  not just as one or a few teeth to be repaired. We live in a challenging situation; when we want an immediate result for all cases and without thinking that each patient is different, most of the time we get non-lasting case results. I also like to ask my students, how many patients do we have inside a patient? Because we have in one mouth, different teeth that were born on different days and suffered different stimuli throughout life, have different degrees of cellular aging with dentin showing different organic percentages. Keeping that in mind, we dentists will always improve the individualized diagnosis and thus, we will be able to present the best technique, and always with high-quality products.
What are your top tips for maintaining a successful specialty practice?
Listen to the patient, respect individuality, use high-quality products, and be up-to-date.
What advice would you give to a budding endodontist?
I understand that in the beginning of any profession, it is very important to make money, but financial reward comes when our performance increases, and then our credibility is consolidated. I love to mention the KSA rule: K is knowledge (which we acquire by studying and reading), S is skill (which we gain by practicing and training), and and A is so important, it's attitude (which is how we act with the patient in everyday situations). Also, use high-quality products.
What are your hobbies, and what do you do in your spare time?
I like to spend time with my wife and daughters and watch movies.
After reading about Dr. Palo's focus on knowledge, skill, and attitude, check out Dr. Ernest Reeh's practice profile and his attention to patients, family, and academics here. https://endopracticeus.com/practice-profile/dr-ernest-reeh-practice-profile/.
Stay Relevant in Endodontics
Join our email list for bonus content and free CE courses and webinars.