Endodontic Practice Webinar
"Endo Your Way": How Advanced Bioceramics Can Benefit Your Practice
This is an electronically delivered self-instructional course for dentists.
Webinar AGD Code: 070 | Webinar CE Credits: 1 | Webinar Duration: 1 Hour
Webinar Live Date: April 21, 2022 | Webinar Expiration Date: 04/21/2025
Presented by Dr. Ryan M. Walsh
April 21, 2022, 5 PM (PST)
Replay to follow after
Register for this free webinar by completing the form below:
Every patient walking into your practice is unique and not every tooth can be endodontically treated with a "cookie cutter" approach. Learn about the latest in advanced bioceramics and how to apply their benefits in your clinical practice. The "Neo" Family of advanced bioceramic materials is just as unique as your patients. This seminar will demonstrate the advantages of Avalon Biomed products and walk you through materials selection decisions and techniques to effectively tackle cases you encounter in every-day private practice including: resorption repair, perforation repair, root-end surgery, non-surgical root canal therapy and vital pulp therapy.
Course Learning Objectives:
Understanding the importance of bioceramic materials
Identify key differences between scientifically based bioceramic materials
How to integrate bioceramic materials into a clinical practice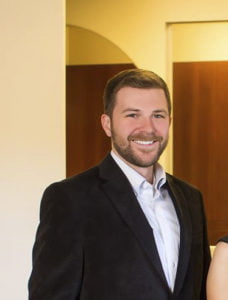 Dr. Ryan M. Walsh
Dr. Ryan M. Walsh attended the University of Iowa where he completed both his Biology and Dental (D.D.S.) degrees. He relocated to the great state of Texas to continue his education at Texas A&M University College of Dentistry (formerly Baylor College of Dentistry) where he received his specialty Certificate in Endodontics and Masters of Science in Oral Biology.
Dr. Walsh is a Board-Certified Diplomate of the American Board of Endodontics and an Adjunct Clinical Professor at Texas A&M University College of Dentistry where he teaches in the clinic and lectures to both endodontic residents and dental students. He has written and published multiple articles in peer reviewed journals and serves as a Key Opinion Leader for several companies in the dental industry. Dr. Walsh has lectured both nationally and internationally on bioceramic materials and maintains an active research interest in this field.
Based in Houston, TX, Avalon Biomed is a leading designer, manufacturer and marketer of advanced bioceramic dental materials that are unsurpassed in versatility and quality. Every product is manufactured under the strictest U.S. and international regulations. Today, we are delivering better, evidence-based bioceramic technology while the big endo materials companies are content with the status quo, because we believe the world needs a higher standard of care. These products have a variety of uses in vital pulp therapy and endodontics, including: root canal sealing, root-end filling, apexification, obturation, resorption, perforation repair, apexogenesis, pulpotomy and cavity liner/base, direct pulp capping/partial pulpotomy, and indirect pulp capping