Lisa Moler says that staying focused on the year ahead and implementing new methods to expand your skills and techniques will help to create a profitable and fulfilling future.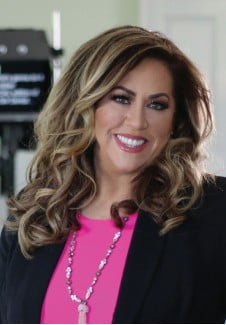 Through all of the challenges and changes of 2020, I look forward to 2021 as a year of renewal and rejuvenation. 2020 changed our perspectives on patient care and the way we run our businesses. Sanitizing and masking have become part of daily routines, and new methods of communicating with patients and sharing information with colleagues have brought new efficiencies to dental practices.
2020 also has taught us that managing our offices efficiently can navigate us through hard times and make the good times even better. This year dentists discovered that teledentistry can keep them clinically connected with patients as well as keeping information flowing. The American TeleDentistry Association notes that teledentistry can:
Improve dental hygiene of patients
Reduce the cost of care and increase efficiency through reduced travel times, shared professional staffing, and fewer in-person appointments
Be an innovative solution for the mainstream healthcare industry
Improve access to care for patients
Reduce the amount of time patients need to spend away from their offices
Make in-office appointment times more accessible
Make in-office appointment times more accessible to patients who really need them
In addition, PPE and aerosol containment policies and other safety precautions will allow you to make future plans to expand your skills and techniques.
Endodontic Practice US continues to be a trusted source for introspection, invention, implementation, and innovation for your dental practice. Your strength and dedication to your craft and your teams is truly inspirational. In this issue, we feature a CE by Dr. Gregori M. Kurtzman who focuses on a major determinant of endodontic success or failure — coronal leakage prevention. In their CE, Drs. Yurii Riznyk and Svitlana Riznyk show successful management of a patient with unusual anatomy of the root canal system of the first lower molars. Dr. Eugenia Pilar Consoli Lizzi and colleagues use CBCT to diagnose a multiple C-shaped root canal system in mandibular molars and premolars, and Drs. Artur Henrique Cabral and colleagues treat an extensive periapical lesion and recurrent fistula.
This is our last issue for this year, and I think I am joined by all of you in saying that 2021 can't get here fast enough! We look forward to starting the next year with healing, hope, and vision for a profitable future. As I have said before, stay positive, stay focused, and stay with us as you have over the years. We appreciate and value you, and invite you to contact us regarding submitting articles in 2021.
All the best,
Lisa Moler
Founder/Publisher
MedMark Media
Stay Relevant in Endodontics
Sign up for webinar invitations, peer-written articles, and cutting-edge case studies.