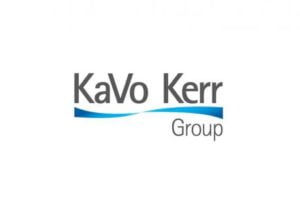 The new look symbolizes an internal restructuring that facilitates transformational, breakthrough innovation that prioritizes the needs of the dental professional.
14 April 2015 — Three of the five professional consumables brands within the KaVo Kerr Group — Kerr, Kerr TotalCare and Axis|SybronEndo — have reorganized into a unilateral organization designed to be more collectively meaningful and distinctive in its service to customers. As an outward display of this internal shift, the companies have engaged in a powerful rebranding effort, resulting in four core identities: Kerr Restoratives, Kerr Endodontics, Kerr Rotary and
Kerr TotalCare.
Crafted as a response to customers who are looking to "consume" products from manufacturers in an easier, more efficient way, this reorganization and rebranding seeks to delicately balance the value of not only what is offered, but how it is offered.
"It is that combination that will demonstrate to our customers that Kerr has aggregated its brands to not only be more operationally efficient, but more powerfully and more distinctively positioned for the benefit of the dental professional," said Damien McDonald, Group President, Professional Consumables for KaVo Kerr Group. "It isn't just about getting bigger at scale, but being the best in leading our customers to the future they desire."
To that end, the changes are not purely cosmetic; the businesses have been realigned to eliminate boundaries and enforce greater collaboration. The over-riding impetus for the realignment is to move from an isolated, transaction-based, independent company, into a boundary-less, multi- faceted, market-based, inter-dependent company. Above and beyond mere cross-training for sales reps, the new organizational structure propagates the most critical component of the Kerr brand: the instilling, nurturance and development of shared values between the company and its end-users.
"We aim to be the most customer-centric, laser-beam focused on the dental practice company in the industry; where everyone in the organization thinks about the customer everyday. We at Kerr want to raise the bar of expectation and put a stake in the ground that says we have more to offer than just products, more to achieve than others think possible and more to learn from our customers than others think practical," McDonald added. "The best days of this business have yet to be seen, and we want to meet dental professionals at their best."
For nearly 125 years, Kerr has been serving the comprehensive needs of the entire dental care community in pursuit of enhancing oral health. Individual Kerr brands are encompassed within the Kerr Restoratives, Kerr Endodontics, Kerr Rotary, and Kerr TotalCare platforms. By providing best- in-class, patient-based solutions, we believe that in partnership with those we serve – "Together we're more."
About KaVo Kerr Group
KaVo Kerr Group is a global portfolio of leading dental brands that share common values of Trust, Experience, Choices, Quality and Smart Innovation. Brands include KaVoTM, KerrTM, i-CATTM, GendexTM, NOMADTM, DEXISTM, InstrumentariumTM, SOREDEXTM, OrascopticTM, Pelton & CraneTM, MarusTM, PentronTM, OrmcoTM and Implant DirectTM. With over 500 years of combined experience and proven solutions, KaVo Kerr Group uniquely serves 99% if all dental practices.
Visit www.kavokerrgroup.com for more information.
Media Contact
KaVo Kerr Group
Thais Carter, Senior Manager Global PR and Media Relations +1 (312) 399-0953
[email protected]
Stay Relevant in Endodontics
Sign up for webinar invitations, peer-written articles, and cutting-edge case studies.