Since the beginning of the 2008 recession, the business of endodontics has become more competitive and stressful. The recession caused practice decline in over 78% of all endodontic practices. If your practice is not growing, it's declining. These challenges and stresses are broken down to external (things we can't control) and internal (things we can control).
External stresses
More corporate offices
Insurance companies controlling our fees
More general dentists doing endodontics
Implants instead of retreatments
More endodontists to compete with
Fewer endodontists retiring
Increased consumer spending
Internal stress
Low production/low doctor income
Fewer patients and open schedule
Challenging cases
No-shows and last-minute cancellations
Office stress and drama
Leading your team
Student debt
Business management challenges
Your vacations (wondering who's taking your patients)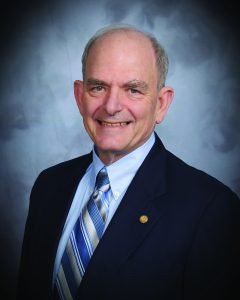 Dr. Albert (Ace) Goerig
We have no control over the external forces. We must focus our time and resources on solving the internal issues within the practice. If this is done well, the external forces become irrelevant. The internal problems have little to do with clinical expertise but more about a highly trained and incredible team, strong office systems, and a culture that provides superior customer service while creating strong relationships with patients and referring offices. We need to learn how to create an emotional connection with every person we meet. Also, doctors need to understand and master the business side of their practice.
This process all begins with creating a vision and culture for your practice that's fun and safe while providing the highest quality of care. As the owner, your practice is your canvas; you have the brush and can create your practice in any way you envision. Once you have shared your vision with your team, then develop a structured program to train them on how to deliver the WOW experience with patients and referring offices. Replace all team members who cause drama in your practice. Start having fun again! Develop a schedule that flows smoothly, so you focus on one patient at a time. A smooth schedule will do much to eliminate the stress in the office and allow time for you to focus on marketing the practice.
When marketing is done well, you'll fill your book daily, increase profitability, and get easier, straightforward cases from your referring doctors. Successful marketing is all about creating strong relationships and differentiating yourself in the dental community. Remember, until you have the right team and systems in place, you should not market. The number one marketing idea is to be able to see emergency patients the day the referring office calls and complete the case that day. With marketing, it is always the best relationship that wins, not always the best doctor.
If change is to occur, you must take action! Don't be like the chess piece that is moved around the board by others. Learn to be the chess player and control your own destiny while creating the practice of your dreams.
Dr. Albert (Ace) Goerig