Are you trying to integrate all of this newer technology into your practice? If you're an endodontist and are wanting to increase your enjoyment of private practice, let's talk. Tune in to learn how Endo2Endo might be able to assist you in taking your practice to a new level. Rick Simcock, DDS, a practicing endodontist of 22 years, has developed a unique endodontic coaching program designed to streamline your scheduling and clinical protocols to create a more efficient workflow for your practice.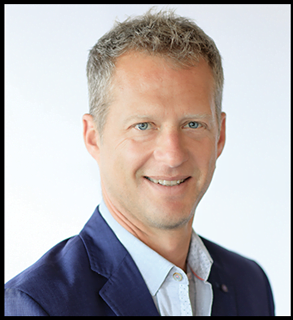 Dr. Rick Simcock
Dr. Richard M. Simcock, was raised in Walla Walla, Washington and graduated high school from Walla Walla Valley Academy in College Place, Washington in 1988. Following college in Walla Walla, received his DDS degree from Loma Linda University in Southern California in 1997.  Upon graduation, he was accepted for a two-year post-graduate residency in Endodontics at Albert Einstein Medical Center in Philadelphia, PA. Dr. Simcock completed his residency in 1999 and received his certificate in Endodontics. In August of 1999, Dr. Simcock and his family moved to Skagit County to open his practice in Endodontics.
Dr. Simcock has two children, Ethan and Lindsey. They enjoy many activities that are readily available in the Pacific Northwest, including skiing, snowboarding, and wake surfing. Dr. Simcock's personal interests also include music, mountain biking, running, reading, and traveling.
Endo2Endo
Endo2Endo Coaching Program addresses the 2 most important aspects of private practice: clinical efficiency and scheduling -- elements that could be keeping you from having the practice you imagined when you first opened your doors. This program promotes a systematic scheduling and clinical protocol to increase profitability, usage, and enjoyment of practicing endodontics. A few simple shifts can help improve the way your office runs, while allowing more free time for the activities you love.
Stay Relevant in Endodontics
Sign up for webinar invitations, peer-written articles, and cutting-edge case studies.