Dr. Ace Goerig advises to educate your team, challenge your assumptions, and renew practice growth in the wake of COVID-19.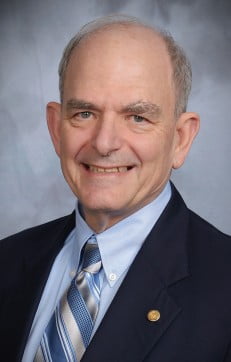 Our practices are composed of all the little things we do, but the whole is definitely greater than a sum of its parts. How everything is done, and how details are sequenced, synchronized, and optimized make a huge difference. There is a difference between the execution of tasks and efficient implementation of systems that drive success.
Likewise, not every detail or task is created with equal significance. Some things have an outsized relation to practice success. Other things, no less essential from an operational perspective, hardly influence practice success at all. For example, improving your scheduling strategy can greatly influence productivity and success, but even the most perfect system for opening the mail will not make a noticeable difference.
Thousands of mundane details in our practices need to run on autopilot. A much smaller set of vital factors need regular re-examination and continual effort to improve them. Where you draw the line between the mundane and the vital defines how entrenched you are in a comfort zone. However, as business author Jim Collins taught the world 20 years ago in his landmark book, Good to Great, good is the enemy of great. A good comfort zone creates complacency, perpetuates habits that have outlived their effectiveness, and resists change that leads to great performance.
More often than not, doctors persist with their practices on autopilot until they start developing pain points — for example, frustration with financial limitations, daily stress, lack of growth, an unmotivated team, or a generalized loss of energy and enthusiasm. These indicators, even if you feel just a shadow of them right now, are the clearest signs that it is time to let go of your comfort zone.
Where do you turn? The answer is education for yourself and your team, but not just education that neatly aligns and reinforces what you are doing now. Instead, dive into something that opens your mind to new possibilities, focuses on growth, and challenges your assumptions from a 360-degree perspective. It's the perfect time because the pandemic is forcing us to change anyway.
Later in this issue, my article "What Coronavirus Taught Me About Clinical Efficiency" shares how the pandemic prompted me to re-examine some of my scheduling and clinical care factors to adapt to today's reality. Sometimes we need that kind of external pressure to signal us that we've been coasting, and we need to get motivated about positive change. These changes have reduced my stress, allowed me to have some of my most productive and enjoyable days ever, and over the past 2 months, my team and I have had the 2 most productive months ever in my practice. See how we did it.
Dr. Albert (Ace) Goerig
Owner and Co-Founder, Endo Mastery
Stay Relevant in Endodontics
Sign up for webinar invitations, peer-written articles, and cutting-edge case studies.