Sonendo returns to DocTalk Dental with Stacy Hill, an Endodontic Practice Marketing Specialist, to chat all things dental marketing with host Lisa Moler. If marketing your practice seems daunting or unsustainable, these two powerhouses in dental marketing are here to help you succeed.
This episode is all about how you can market your practice in today's changing environment, and do so efficiently with the most effective approach. The trick? There isn't one. Marketing is not a "start today, win today" scenario, but setting yourself up with small, attainable processes and improvements now will help you achieve big wins later … not to mention peace of mind knowing you're growing your practice without pulling your hair out.
Grab your notepad and get ready to take notes. Stacy is bringing a goldmine of knowledge, and you're not going to want to miss her takeaway tips.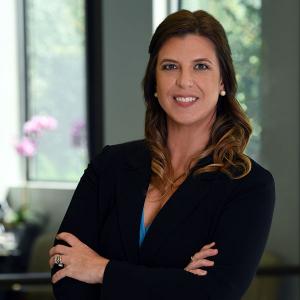 Stacy Hill
Stacy Hill is a wife of an Endodontist and an Endodontic Practice Marketing Specialist with 26 years of experience building Referral Relationship Management Programs from the ground up. Diverse experience in outside business-to-business direct marketing in the manufacturing, transportation & logistics, high tech, dental and pharmaceutical industries.

Sonendo is the proud sponsor of this edition of DocTalk. Sonendo's GentleWave System helps endodontists Save Teeth through Sound Science, and preserve precious dentin tooth structure. And TDO, practice management software for endodontists. Sonendo and TDO, Together We Live Endo.
Learn more about Sonendo and the GentleWave® Procedure at sonendo.com.
HOST LISA MOLER
CEO/FOUNDER OF MEDMARK, LLC
Over an entrepreneurial career that spans over three decades, Lisa has grown a reputation as one of the dynamic forces in the American publishing industry. She began her advertising career by managing print and electronic media sales representing iconic media brands AZ Visitor, Phoenix Magazine, KTVK TV 3, Primedia, among other notable companies. She launched her dental marketing career over a decade ago with AZ Doctor of Dentistry, which she successfully published for over six years, before launching her current 4 other niche dental publications.
After founding MedMark, LLC in 2005, Lisa has launched numerous dental specialty publications that include Endodontic Practice, Implant Practice, Orthodontic Practice US, and Dental Sleep Practice magazine. As MedMark's CEO/founder and publisher, she leads the company's business strategy, while cultivating business development opportunities and establishing strategic industry partnerships.
Her high energy and extensive sales, marketing, and advertising experience combine to build a culture of performance, respect, trust, and collaboration.
Stay Relevant in Endodontics
Sign up for webinar invitations, peer-written articles, and cutting-edge case studies.