Even after COVID-19 abates and dental offices reopen, MedMark Media will continue advocating for the dental community and its future safety and prosperity.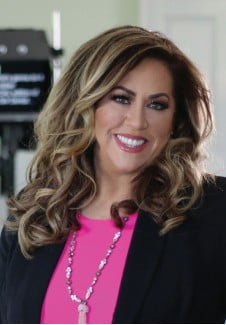 As I write this message, COVID-19 is still driving many of the operational aspects of the dental office, and dentists are trying to navigate the challenges and restrictions related to maintaining safety and health. Recently, I attended the ADA's press conference on reopening — a meeting that gathered dental leaders to discuss CDC guidelines, dentists' concerns, and the ADA's direction on how to navigate with "cautious optimism" out of this crisis. Seeing these visionaries of the dental community all working to provide information and guidance to their peers empowered us at MedMark Media as well to work even harder to be an advocate for the dental community.
In these times, when it seems we are reinventing dentistry to accommodate new and evolving needs, we need to call upon the strengths and creativity that have navigated us out of other very difficult times in our lives and our careers. As different types of information swirl around us on the news, on social media, and in our own social circles, it is important to keep the team informed and involved in the decisions that will affect their health and safety. Keep those team meetings ongoing, so the team is aware of your consistent support. Formulate and be proactive on what steps will be taken if a team member is exposed to the virus, or if a patient with COVID-19 has entered your office.
Now is the time to use your social media to show patients your dedication to a safe environment for them and your staff. Keep them apprised of your technologies that will offer them the most comprehensive care, even after COVID-19 abates and life returns to the "new normal."
Take a look at all of the telehealth options that are possible for the dental practice. This tool can be useful for prescreening patients as well as scheduling and check-in to reduce the amount of people at your front desk or in your waiting rooms. Make sure that you have clear instructions on your online presence as well as in the waiting area and any area that requires social distancing or face masks. And be clear on when face masks are required in your office (such as removing the mask in the operatory and putting it back on when leaving the room or in the presence of others).
In this issue, we continue to provide articles on subjects that can expand your endodontic practice far into the future. In a CE, Dr. Jason Bedford discusses treating infected roots after traumatic incidents. Dr. Bedford notes, "Managing these cases is not straightforward, and the results can be unpredictable." In his CE, Dr. John Rhodes also examines cracked teeth — their identification, diagnosis, and management. Drs. O.A. Hafez, et al., evaluate postoperative pain after single-visit root canal treatment with several different file systems. Since telemedicine is a growing and necessary part of practice life since COVID-19, marketer Rachael Sauceman offers safe and effective marketing solutions to keep your patients close and cared for. During COVID-19 and after, we strive to keep bringing you ideas and information for clinical and business aspects of your practice.
Wishing you and your business health, optimism, clarity, and prosperity in these ever-changing moments we are all facing.
To your best success!
Lisa Moler
Founder/Publisher
MedMark Media
Stay Relevant in Endodontics
Sign up for webinar invitations, peer-written articles, and cutting-edge case studies.