Research Grants were made to Harvard University, Icahn School of Medicine at Mount Sinai, Johns Hopkins Medicine, Mayo Clinic, Stanford University, University of California San Francisco
SALT LAKE CITY, UT, USA, April 1, 2021 — The Cholangiocarcinoma Foundation (CCF), a nonprofit organization funding novel research for bile duct cancer has awarded the 6th cycle of funding for its Research Fellowship Program. Six early career investigators from 6 institutions were each awarded $50,000 for a one-year study. Since 2015, the Foundation has awarded 28 Research Fellowships totaling nearly $1,500,000 in seed funding to early career investigators to raise awareness about cholangiocarcinoma and inspire innovative, high quality research. In accordance with the Foundation's Research Philosophy, CCF supports promising projects that are less likely to get traditional funding. Open-access research that catalyzes collaboration and focuses on finding a cure is a core value of the program.
A total of 52 Letters of Intent were received this year from not-for-profit academic, medical or research institutions in 15 countries (Australia, Austria, Canada, Denmark, England, France, India, Italy, Japan, Korea, Netherlands, Scotland, Thailand, Taiwan, and United States). Post-doctoral Fellows, Instructors with an MD, PhD, Phar.D. or DVM, and Junior Faculty within the first 4 years of appointment at the time of application were eligible to apply.
A Grants Review Committee is composed of experienced clinicians and scientists from the cholangiocarcinoma field and seasoned volunteer research advocates reviewed the proposals and selected the awardees. Katie Kelley, MD, UCSF Medical Center and Chair of the Grants Review Committee said, "the decision-making process was a long and difficult one. The quality of the proposals was consistently very high, with many meritorious proposals vying for a limited amount of grant dollars."
Stacie Lindsey, Founder and CEO of the CCF said, "Through these studies, CCF's Research Fellowship Program aims to gain insights and achieve significant milestones into the research of cholangiocarcinoma. We are proud to honor and support these remarkable scientists as they carry on the legacies of those for whom the grants are named."
2021 FELLOWSHIP RECIPIENTS:
QED Therapeutics/CCF Research Fellowship
Alexander Baker, PhD – Mayo Clinic
Precision oncolytic virotherapy targeted to FGFR2-IIIb as a multi-modal therapy to induce cholangiocarcinoma tumor cell killing
Andrea Lynn Scott Memorial Research Fellowship
Christopher Chen, MD – Stanford University
Clonal origins of metastatic cholangiocarcinoma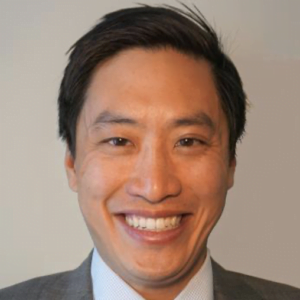 Supriya "Shoop" Saha Memorial Research Fellowship
Bridget Keenan, MD, PhD – University of California San Francisco
Deciphering the role of cancer-associated myeloid cells in resistance to immunotherapy in biliary cancer
Margaret M. Brown Memorial Research Fellowship
Miguel Ángel Martin, PhD – Icahn School of Medicine at Mount Sinai
Investigating the role of YAP1 signaling in shaping the tumor immune landscape of intrahepatic cholangiocarcinoma
Mark R. Clements Memorial Research Fellowship
Mark Yarchoan, MD – Johns Hopkins Medicine
Deep immune profiling of intrahepatic cholangiocarcinoma with CODEX multiplexed imaging
Marion U. Schwartz Memorial Research Fellowship
Qibiao Wu, PhD – Harvard University
Explore signaling pathways and combination therapy in FGFR2-activated cholangiocarcinoma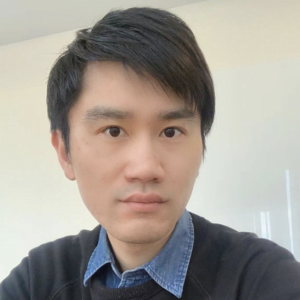 About Cholangiocarcinoma
Cholangiocarcinoma, a highly lethal cancer with poor prognosis, arises from the bile ducts in the liver. It is often diagnosed at advanced stages when treatment is only minimally effective, emphasizing the imminent need for novel therapies. There are no effective strategies for prevention, early diagnosis or long-term treatment, indicating a significant unmet medical need.
Although considered rare, with 10,000 cases a year being diagnosed in the US, cholangiocarcinoma is the second most common primary liver cancer in the world. Both incidence and mortality are increasing thus research into this deadly disease is urgently needed.
About the Cholangiocarcinoma Foundation
Founded in 2006, the Cholangiocarcinoma Foundation is a global 501(c)(3) non-profit organization whose mission is to find a cure and improve the quality of life for those affected by bile duct cancer. As a rare and lethal disease, cholangiocarcinoma lacks attention and sufficient resources. There is a vast, unmet need for education about cholangiocarcinoma across the entire disease spectrum – from bench to bedside. For that reason, the Cholangiocarcinoma Foundation continues its efforts to raise awareness of all stakeholders in the cholangiocarcinoma community through advocacy, education, collaboration and research. More information is available at cholangiocarcinoma.org
Stay Relevant in Endodontics
Join our email list for bonus content and free CE courses and webinars.