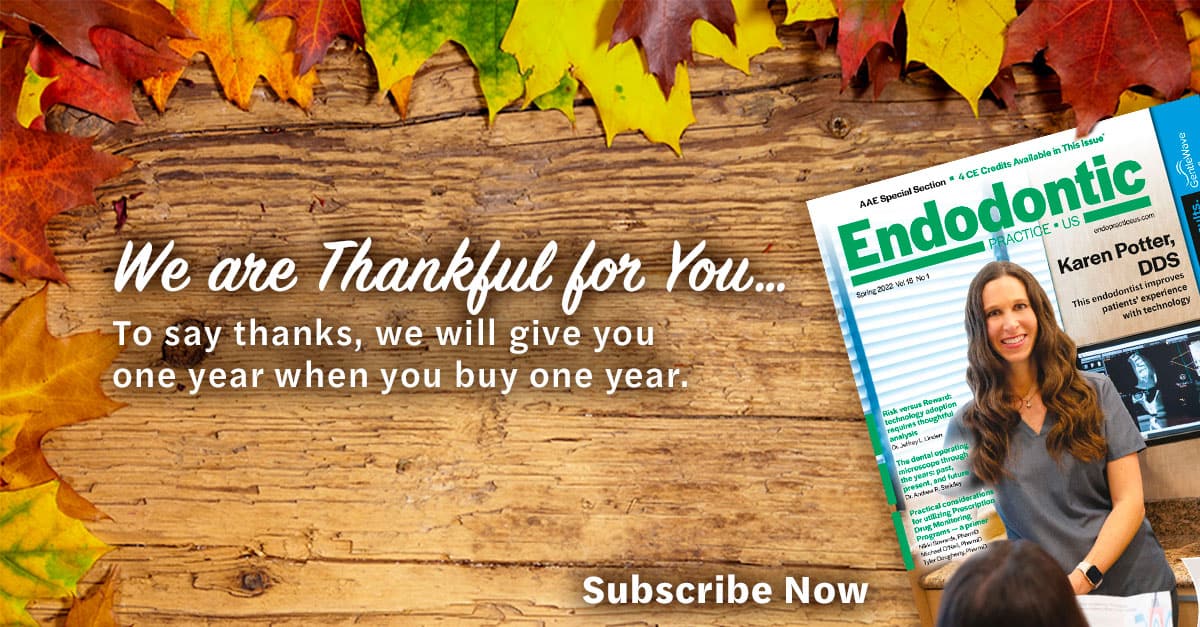 Access to Digital CE and 16 credits to our award-winning endodontic continuing education credits, journal articles, case studies, monthly podcasts, and other great content.
New Digital CE
Subscription
New Print & Digital CE
Subscription
Your Current Subscription
at the Holiday Special Price
Get Access To Online CE Quizes & Webinars
General practitioners who love to keep up with the latest in endodontics would enjoy a subscription to Endodontic Practice US magazine!
Issues Per Year: 4
Estimated Delivery: Every 3 months
Continuing Educations Credits: 16 Per Year
Publishing Frequency: Quarterly
Publisher Name: MedMark, LLC
Automatic Renewal Service: For your convenience, this publication is part of the Automatic Renewal Service. You will receive all the benefits of our automatic renewal program.